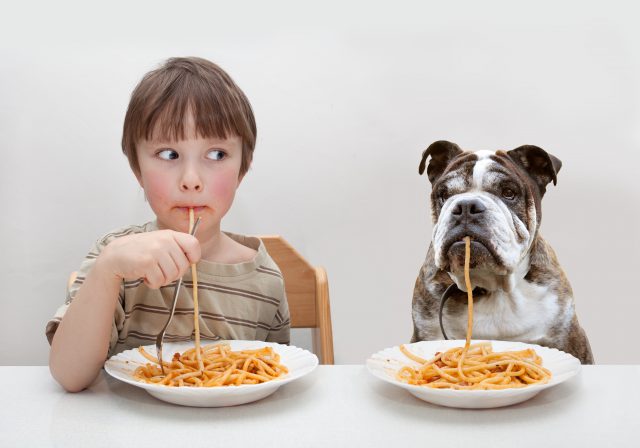 This is good enough to serve your family. If you do, add in some garlic to the human portion and about a tablespoon of dried onion flakes.
NOTE: Be cautious with feedings dogs tomatoes as they contain solanine, which is generally found in the stems, leaves and green/less ripe tomatoes. Feeding them ripe tomatoes or canned tomatoes in moderation should not be an issue. This isn't an everyday meal.
Ingredients:
1 pound of ground beef.
1 cup total of herbs of your choice, such as tarragon, oregano and basil. Fresh is best. If you use dried decrease the amount to ¼ cup total
15 ounce can of diced tomatoes (no salt added)
8 ounce can tomato sauce (no salt added)
3 cups cooked whole wheat pasta
Brown the beef and drain the fat off. Add the tomatoes, sauce and herbs. Let simmer for 15 minutes for the flavors to blend. Toss in the pasta. Stir well. If you like you can sprinkle with a few shreds of Parmesan cheese.
What to Do Next: Get Our FREE Cookbook for Easy and Healthy Meals and Treats for Your Dog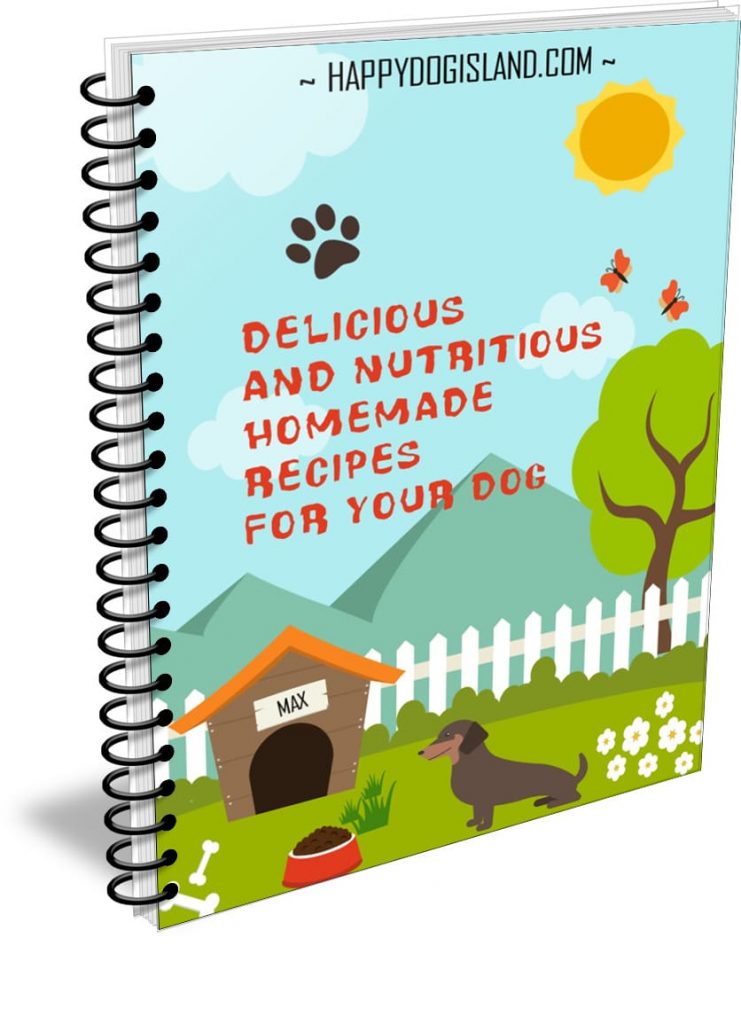 Always wanted to create nutritional meals and treats for your dog, but thought it was too complicated?
Well, the great news is it can be super simple to feed your dog quick and healthy meals from home. And don't forget the treats because every good boy (and girl) deserves those too!
Claim your free recipe book with 31 delicious recipes so good, you'll want to try them too!
Just enter your name and email address below to instantly receive your free book.