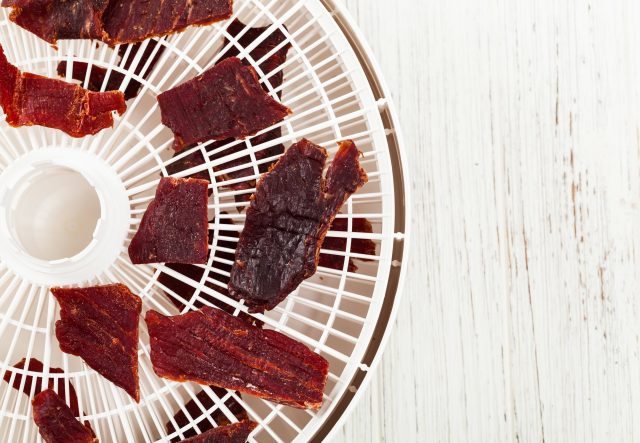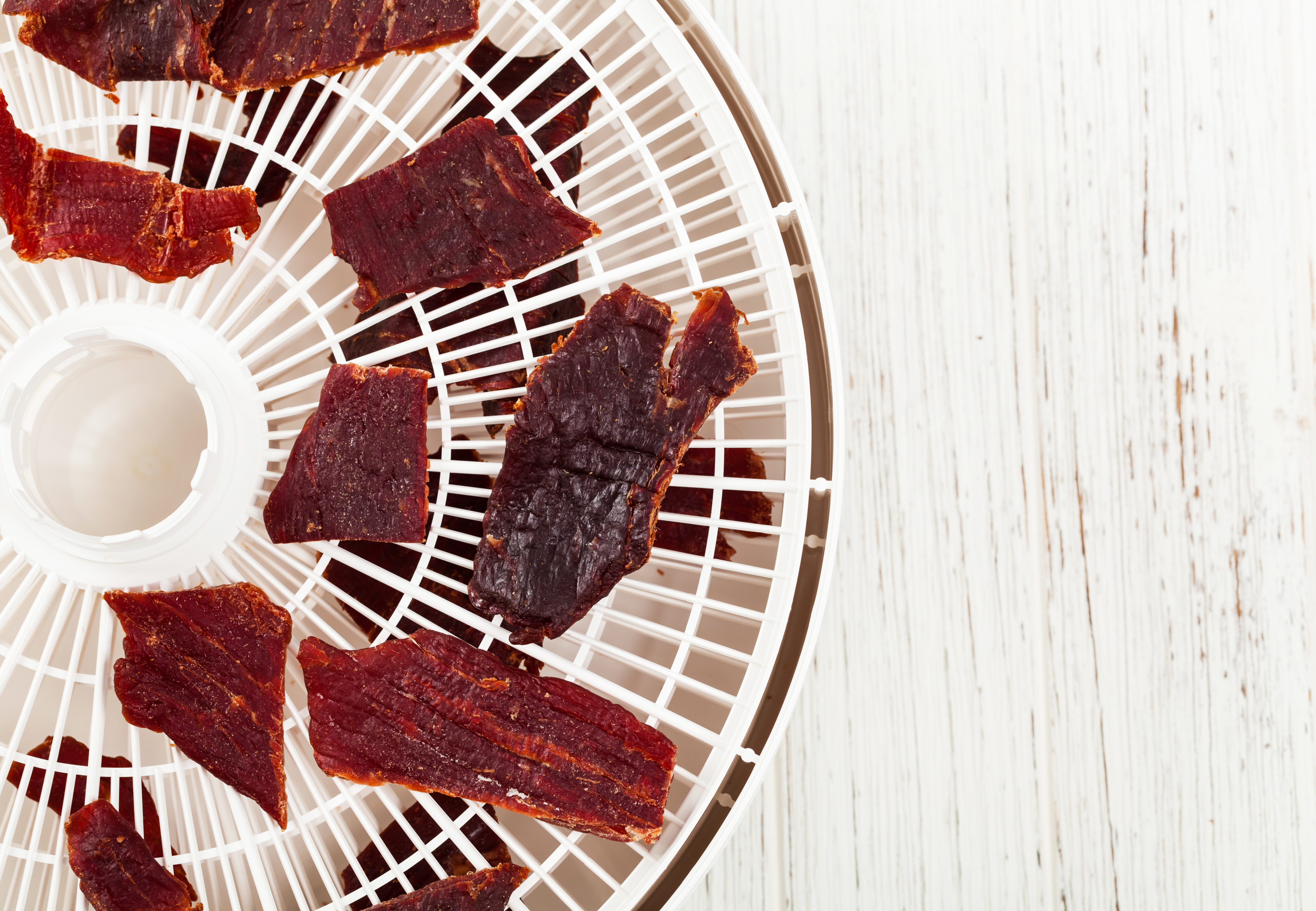 Dogs love meat. They crave chicken and thrive on beef. Commercially produced jerky is way too salty for your canine companion. However, you can make your own at home cheaper and healthier.
Three important rules. Remove all fat from the beef or chicken. Parboil the meat to kill surface bacteria and cook before you dehydrate. Dry the meat completely. It should be crisp, almost breaking a part rather than soft and bendable.
Use round steak or a lean cut of beef. You don't want marbling. Boneless chicken breasts work well as do boneless chicken thighs.
Remove any visible fat.
Place the beef or chicken in the freezer for about 20 to 30 minutes. Partially frozen it's easier to cut thinly.
Slice as thin as possible in strips about 1 inch wide.
Bring a pot of water to a rolling boil. Add the beef or chicken to the pot and return the water to a boil. Remove the meat after about three or four minutes. Cut one of the slices to make sure the meat is cooked through.
Dry the cooked meat with paper towels.
Cut the slices into one inch squares more or less. When the meat shrinks through the drying process the squares become about the right size for a doggy treat.
Place the squares on the dehydrator trays so they are not touching. Dehydrate until the squares are crisp. About midway through the drying process, switch the order of the trays so the tray closest to the heat source is farthest away and the tray that was the farthest away is now closest. The meat can take from eight to 12 hours to dry.
Keep in an airtight container or zipped locked bag.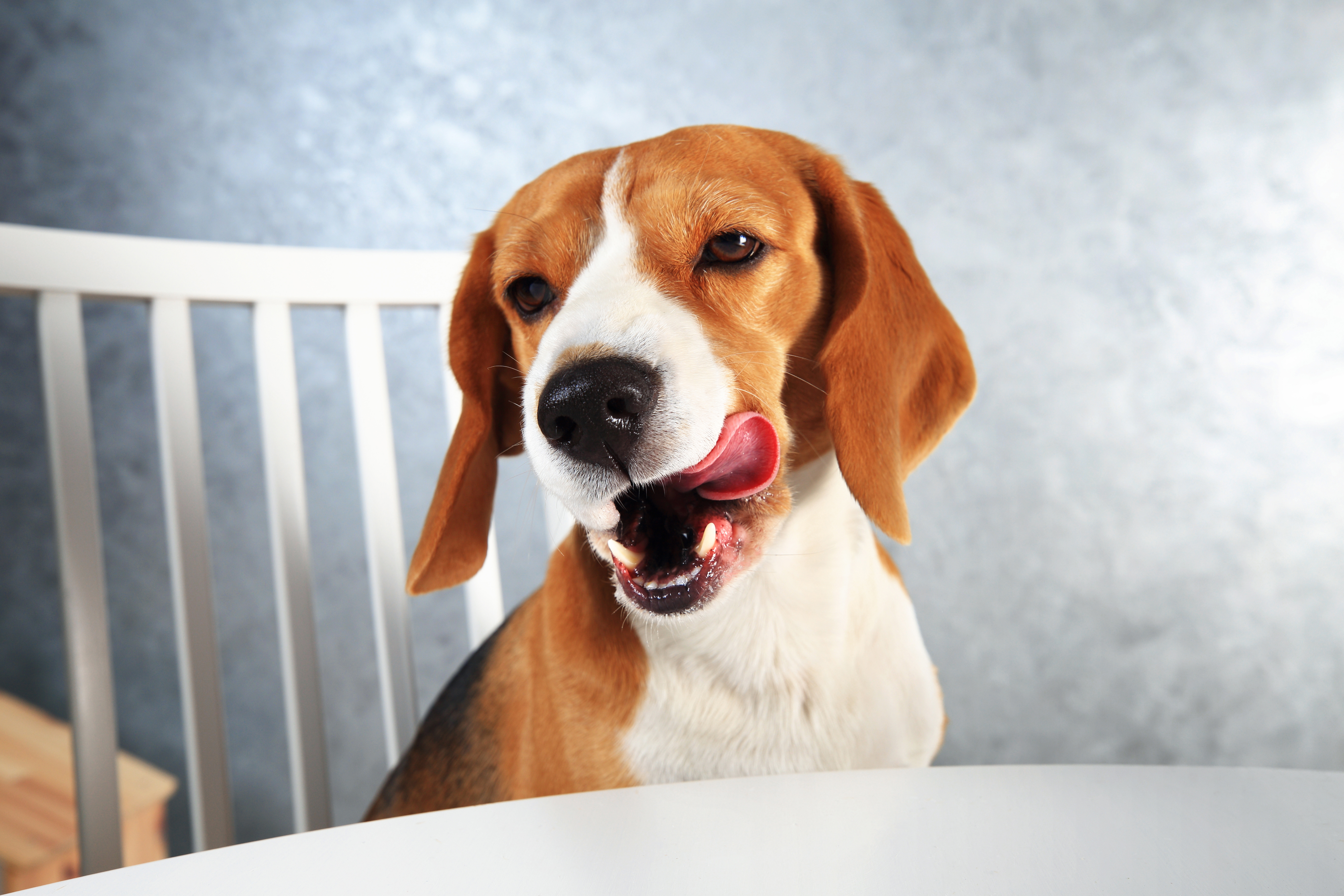 What to Do Next: Get Our FREE Cookbook for Easy and Healthy Meals and Treats for Your Dog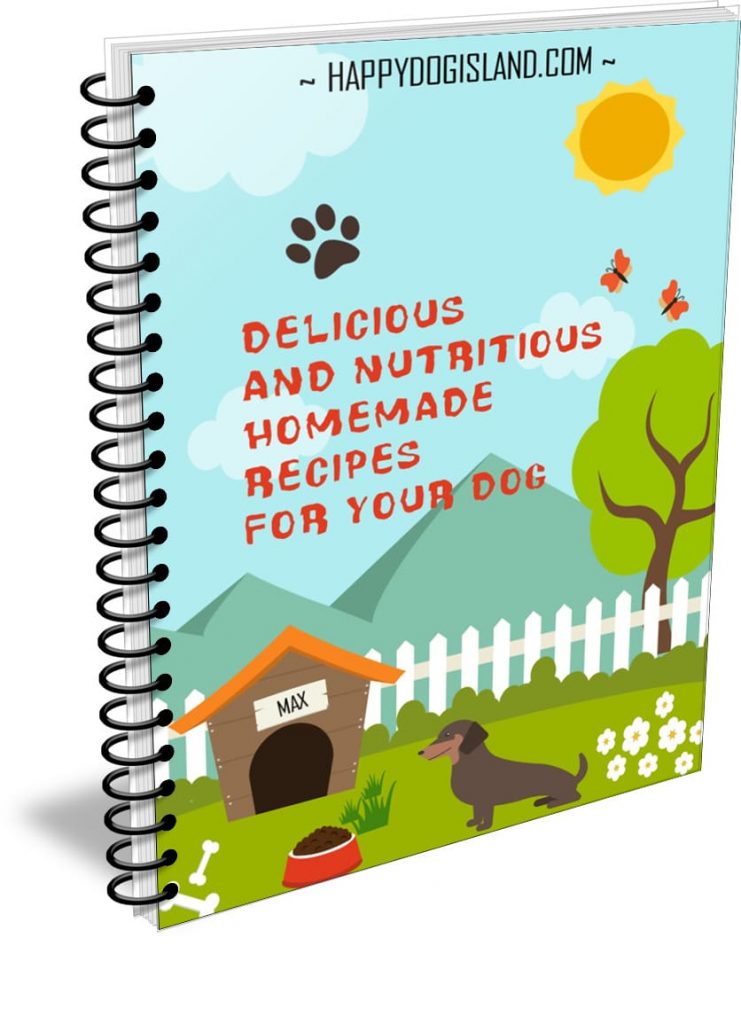 Always wanted to create nutritional meals and treats for your dog, but thought it was too complicated?
Well, the great news is it can be super simple to feed your dog quick and healthy meals from home. And don't forget the treats because every good boy (and girl) deserves those too!
Claim your free recipe book with 31 delicious recipes so good, you'll want to try them too!
Just enter your name and email address below to instantly receive your free book.