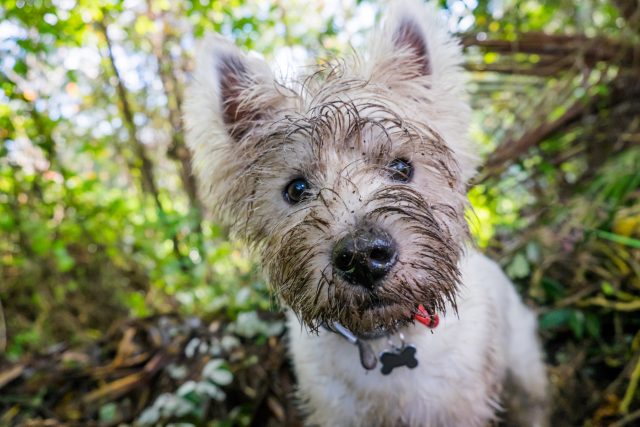 You may think all dog shampoos are the same, but nothing could be further from the truth. If you're like us and have to wrestle with your dog in the bath, you want something that does the job quickly AND if possible, creates a calming effect for your pooch.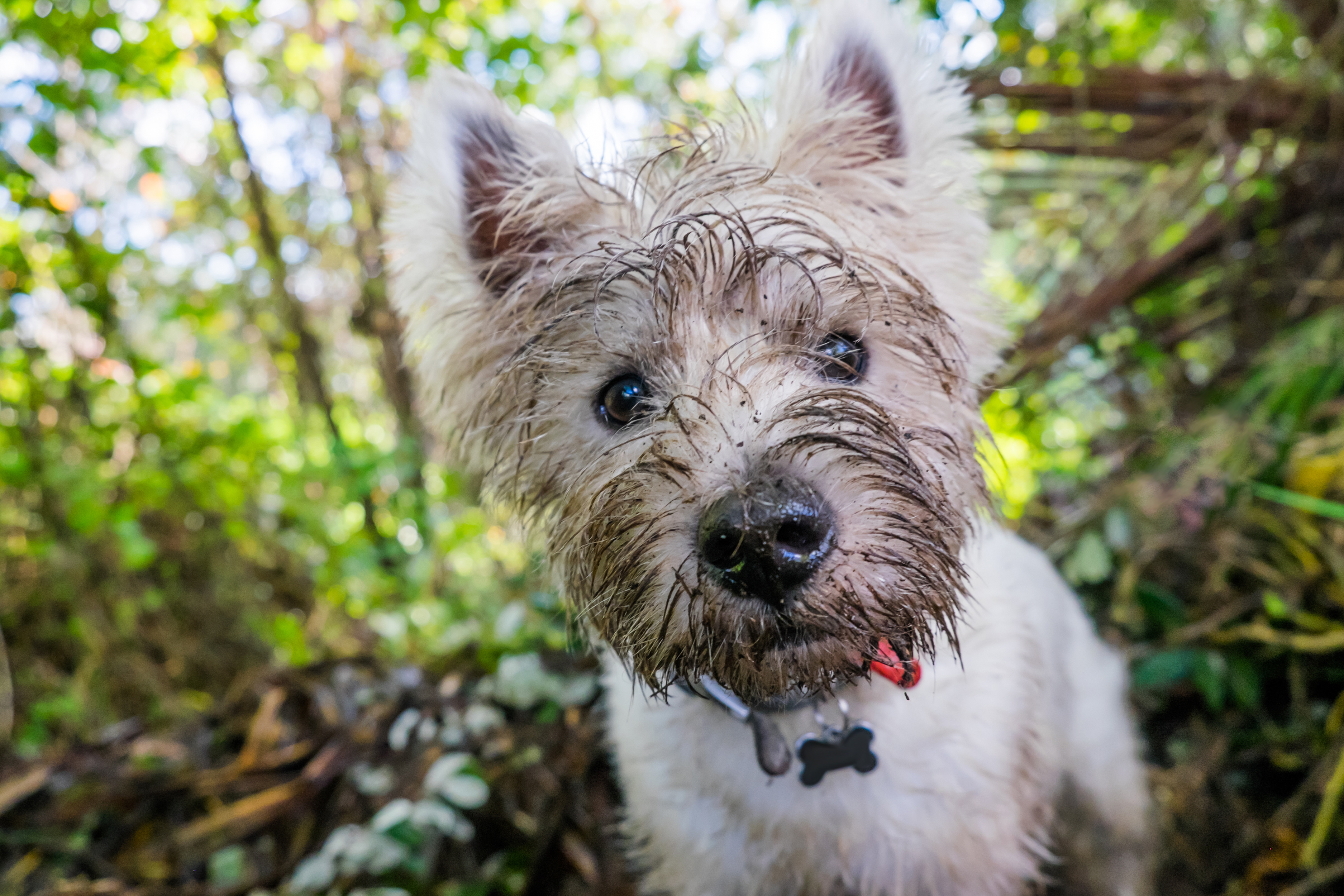 That's why we love Wahl 4-in-1 Calming Shampoo with Lavender and Chamomile. This 4-in-1 product:
Cleans
Moisturizes
Conditions
Detangles
…so you can get your pup in and out quickly. PLUS – it's a highly concentrate formula, so less is more and the bottle lasts a really long time.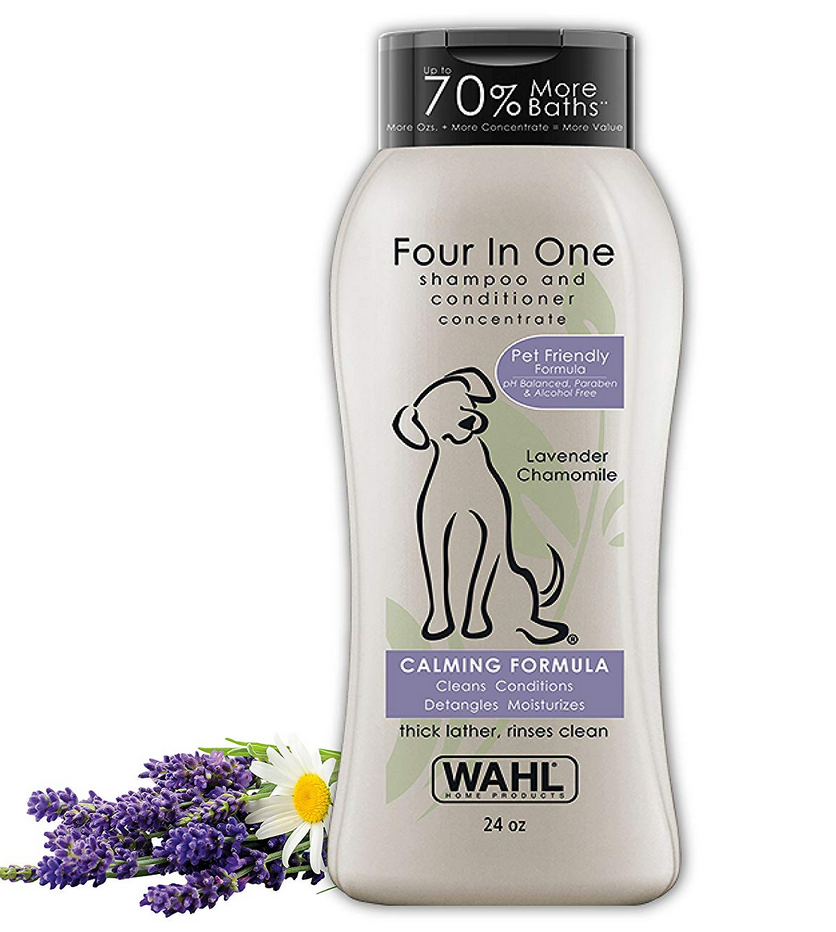 According to Wahl, it's pH balanced, alcohol free, paraben free, PEG-80 free and is highly recommended for cleaning, conditioning, detangling, & moisturizing coats.
This lavender scented pet shampoo is great for cleaning dirty coats, coat conditioning & detangling, & skin moisturizing short to long coats. The thick lather rinses off clean & keeps your pet looking and smelling clean.
The product is allergy friendly, which is a heaven-send for many of our precious furry family members.
How to Try the Wahl 4-in-1 Shampoo
You can find this product always at a great price on Amazon. Click here for full details, more product reviews and to order your own.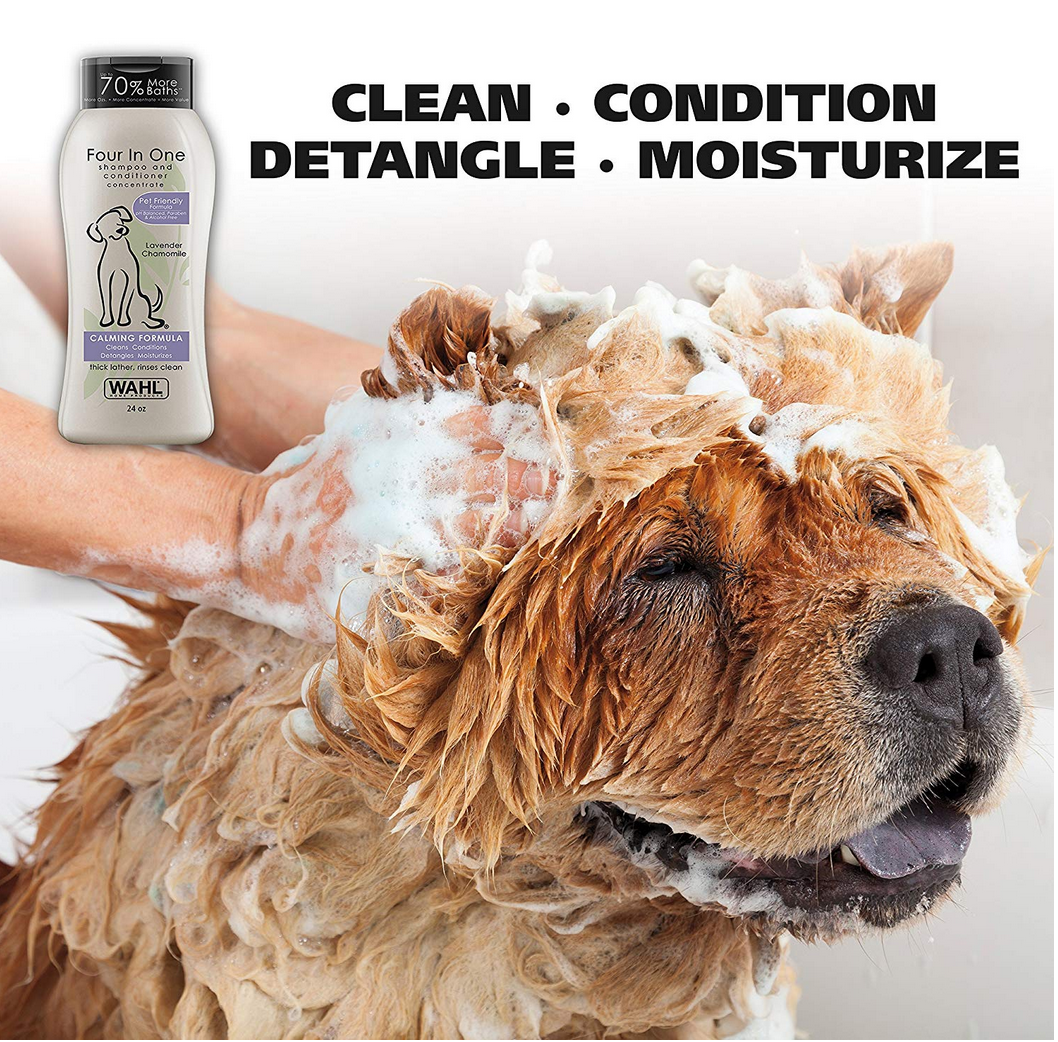 What to Do Next: Get Our FREE Cookbook for Easy and Healthy Meals and Treats for Your Dog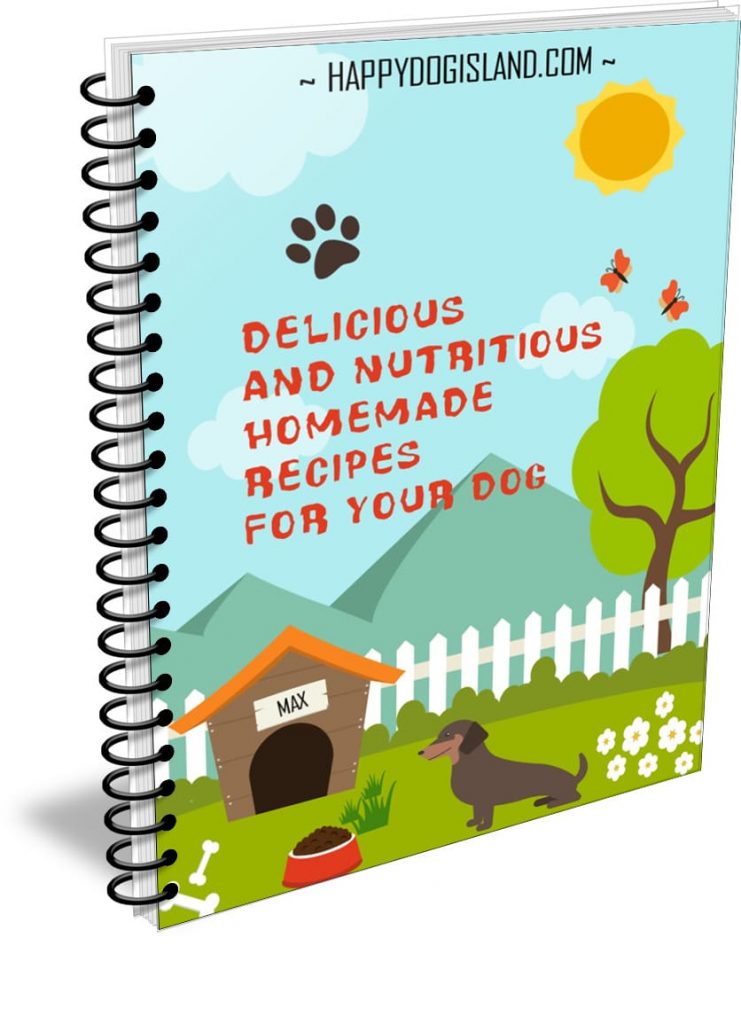 Always wanted to create nutritional meals and treats for your dog, but thought it was too complicated?
Well, the great news is it can be super simple to feed your dog quick and healthy meals from home. And don't forget the treats because every good boy (and girl) deserves those too!
Claim your free recipe book with 31 delicious recipes so good, you'll want to try them too!
Just enter your name and email address below to instantly receive your free book.