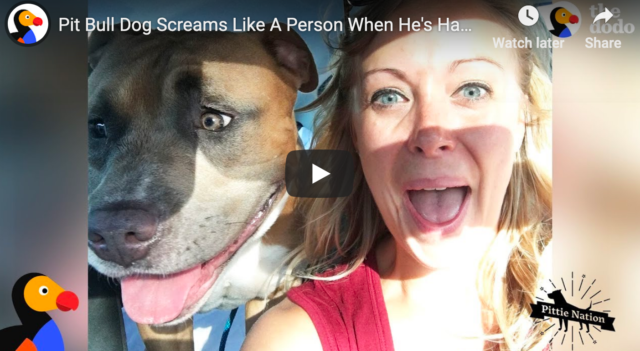 Everyone has little quirks that make everyone unique and recognizable. This pitbull's quirk is his scream. People can't help but be amused by the sound of it.
It also has a lot of varieties that make every scream entertaining. Sometimes, it would sound like a dinosaur's scream; sometimes, it would sound like a woman screaming. This dog also has a chirping-type of scream.
This dog literally walked into Kristin's life. She was about to enter her apartment when in the corner of her eye, she saw a silhouette of a dog coming towards her. The dog approached her, and that's when she knew that she needed to bring the dog in with her.
That first night, the pitbull was sleeping tucked in her arms. It was the sweetest thing. Kristin wanted to give the owners a chance to find their dog so she brought Mo to the shelter.
Kristin came to visit him every day, and every day he gets worst. He became depressed and sick. Kristin knew she needed to get him out of there, and since no one claimed him, she officially adopted her.
Since then, they have been in a whirlwind of an adventure. Mo was learning tricks and mental stimulation. Mo was very willing to learn everything there was to learn.
His screaming concerned the trainer as it might be a sign of aggression, but Kristin knew it wasn't. Mo also never showed any signs of that. He has always been a kind and loving soul.
He makes everyone he meets smile. He just a friendly canine that everyone can approach. Because of his breed, people are sometimes hesitant to come near him.
But when they get to know him, they would automatically become a fan, especially of his scream.
Source The Dodo via YouTube
What to Do Next: Get Our FREE Cookbook for Easy and Healthy Meals and Treats for Your Dog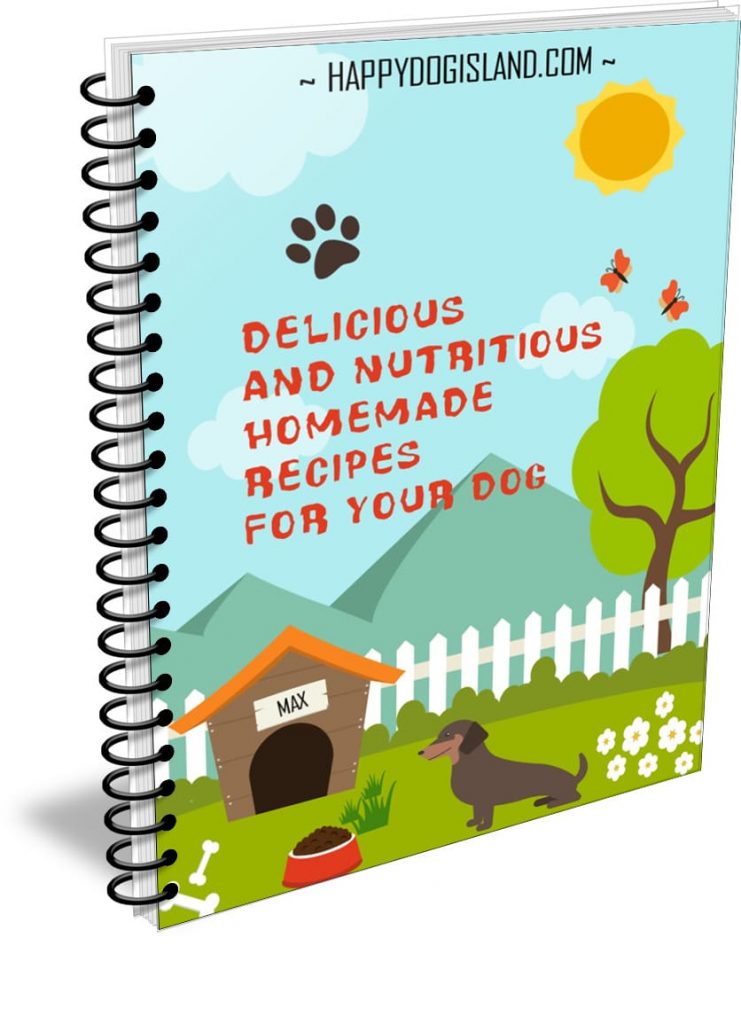 Always wanted to create nutritional meals and treats for your dog, but thought it was too complicated?
Well, the great news is it can be super simple to feed your dog quick and healthy meals from home. And don't forget the treats because every good boy (and girl) deserves those too!
Claim your free recipe book with 31 delicious recipes so good, you'll want to try them too!
Just enter your name and email address below to instantly receive your free book.