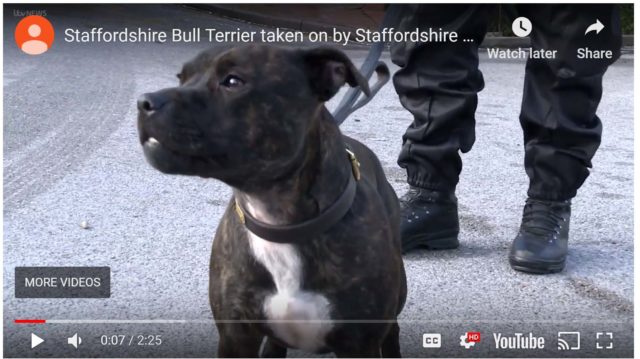 Former stray dog, Cooper, is now a police dog in the UK and the first dog of the Staffordshire Bull Terrier Breed to join the force.
Two-year-old Staffie Cooper was trained to detect drugs, weapons and loads of cash. But before that, he was a poor stray dog in the streets. Poor Cooper was eventually rescued and was put in the care of RSPCA for about half a year before he was finally turned over to the force for formal police canine training.
He started training just March this year, and on the following month, Cooper earned the position as a full-pledged police dog.
And Cooper did not disappoint. Over £250,000 worth of illegal drugs were detected by Cooper during police operations just this year alone.
PC Tim Moss, Cooper's handler since his training and eventually his pet parent, is extremely grateful for Cooper's services. He regards Cooper as one of the best dogs in town, if not, in the whole country despite Cooper's dark past as a stray dog.
Not only that, Cooper has become extremely popular among the locals; he is constantly invited in school tours and other activities.
Unlike larger and scarier breeds such as Belgian Shepherds, Staffordshire Bull Terriers are not terrifying to the public. In fact, during raids, Cooper is almost always the first to enter the target's house – surprising the residents and resident dogs – mostly Staffies – but not terrifying them.
"It's a great ice breaker", says PC Moss.
People may find it weird for a police force to be working with a Staffie, but unknown to most of them, Staffordshire Bull Terriers like to please their handlers and are ideal as working dogs.
Watch the video below and learn more about Cooper and his life as a police dog :
Source Chris Halpin ITV via Youtube
What to Do Next: Download Your Free "So You Think You Want to Adopt a Dog?" Kit
Adopting a dog is one of the most wonderful and rewarding things you can do, but it's not something to be entered into lightly.
Before Making This Big Decision, You need to know:
If adopting a dog is right for you (it may not be)

What type of dog is best for you or your family

What you need to be able to care for a dog
That's exactly why we've created this free downloadable kit to help you make the best decision for you or your family.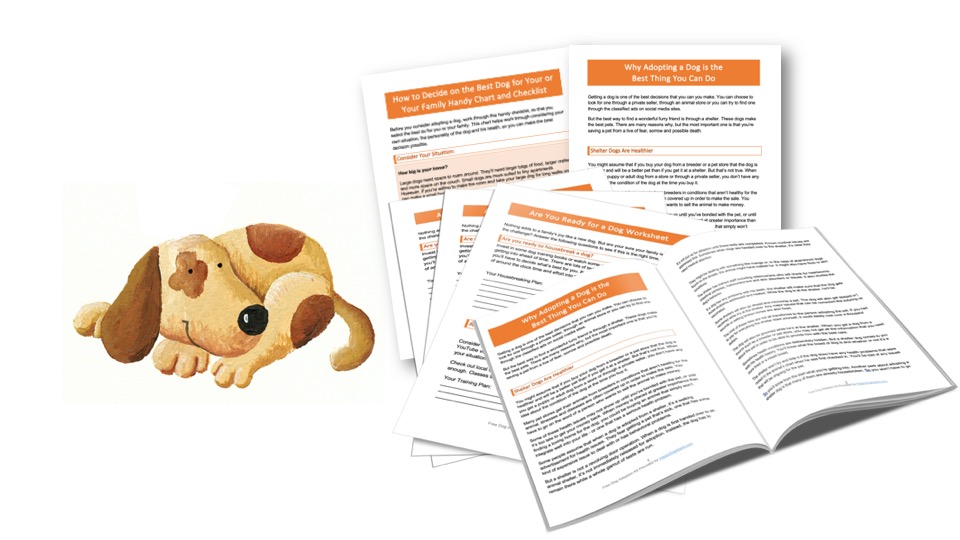 Download This Free Kit for Instant Access to:
Why Adopting a Dog is the Best Thing You Can Do - discover 10 amazing benefits of adopting a dog, instead of purchasing from a breeder.
Is a New Dog Right for You? - Use this handy worksheet to ensure you're ready to welcome a new dog into your home?
How to Decide on the Best Dog for You and Your Family - This checklist will help you figure out exactly what kind of pet is best for you.
Everything You Need to Welcome a New Dog into Your Home - Another handy checklist to ensure you're ready to welcome the newest member of your family.
You can download this kit instantly and it's absolutely free. Just enter your name and email address below.
We'll also keep you up-to-date on tips for your dog, amazing dog stories and products we'd love to share with you.