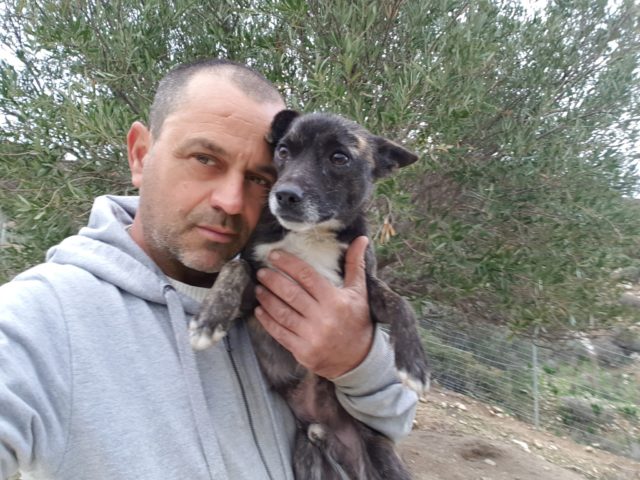 There are thousands of dogs that are being abandoned every day. Good thing, some shelters, and rescuers are willing to help. They aim to give abandoned dogs a new home that will never leave them.
In Greece alone, over 1 million stray dogs are roaming around! The country rarely practices spaying or neutering, which is why there are countless accidental litters. Just imagine how many adorable puppies live without a home.
Takis, a man from Greece, is fully aware of this fact. His love for dogs is immeasurable. That's why he started to rescue dogs one by one. Later on, he decided to put up his own shelter.
He wanted to change stray dogs' life. Every single day he goes to the dumpsters to pick up abandoned puppies. There, he can find numbers of puppies every day. He also visits isolated areas to check if there's more.
People would throw dogs in the dumpster since it's far from the city. Takis feels for these dogs who have been thrown away like trash. He brings all these dogs to his sanctuary where they can have a safe and happy life.
The dogs are all given a warm place to rest and food to eat. And most of all, Takis and all the people from the shelter shower these dogs with love and attention.
Faith is just one of the dogs that Takis rescued. She has always shown her motherly instinct. She usually takes care of the new puppies. She's very responsible towards new rescued pups.
The shelter makes sure that the puppies are healthy and ready for adoption. After that, they find them a new home, so they can be loved. Takis gets overwhelmed to see them very excited to meet their new family. Now, Takis has saved 500 dogs in total. This makes all his effort worth it.
Credit: Takis Shelter non profit organisation
What to Do Next: Download Your Free "So You Think You Want to Adopt a Dog?" Kit
Adopting a dog is one of the most wonderful and rewarding things you can do, but it's not something to be entered into lightly.
Before Making This Big Decision, You need to know:
If adopting a dog is right for you (it may not be)

What type of dog is best for you or your family

What you need to be able to care for a dog
That's exactly why we've created this free downloadable kit to help you make the best decision for you or your family.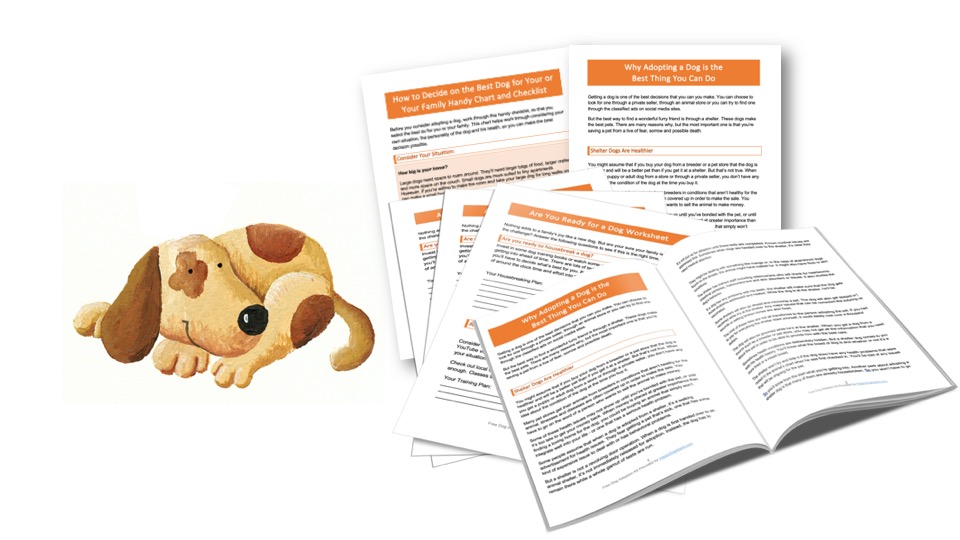 Download This Free Kit for Instant Access to:
Why Adopting a Dog is the Best Thing You Can Do - discover 10 amazing benefits of adopting a dog, instead of purchasing from a breeder.
Is a New Dog Right for You? - Use this handy worksheet to ensure you're ready to welcome a new dog into your home?
How to Decide on the Best Dog for You and Your Family - This checklist will help you figure out exactly what kind of pet is best for you.
Everything You Need to Welcome a New Dog into Your Home - Another handy checklist to ensure you're ready to welcome the newest member of your family.
You can download this kit instantly and it's absolutely free. Just enter your name and email address below.
We'll also keep you up-to-date on tips for your dog, amazing dog stories and products we'd love to share with you.