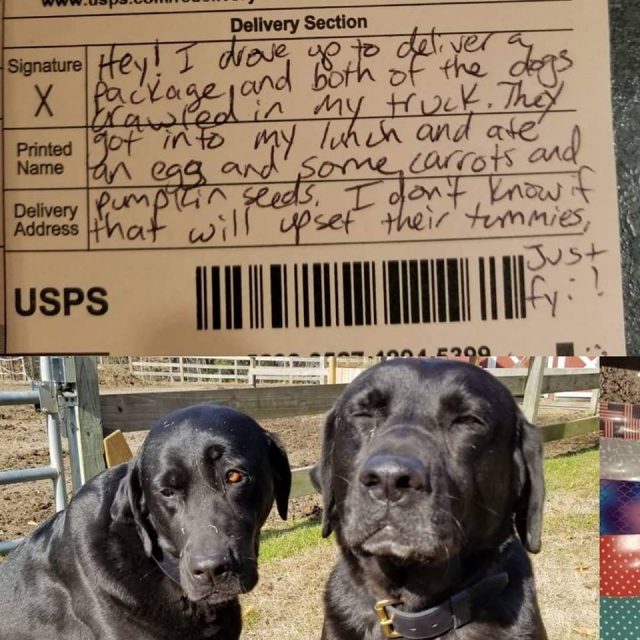 Bull and Bear Jordan are two loving Mastiff-Labradors that love a good snack, by any means necessary. They have been known to ninja loot lunches from visitors to their mom Carol's house.
One time a mail carrier came to deliver a package and the two dogs got into their trunk and ate an egg some carrots and pumpkin seeds.
Seemingly not upset the mail carrier left a note saying the following "Hey, I drove up to deliver a package and both of the dogs crawled in my truck. They got into my lunch and ate an egg and some carrots and some pumpkin seeds. I don't know if that will upset their tummies! Just FYI!"
Though the mail carrier didn't seem upset, Carol was very embarrassed so she sent the mail carrier and apology note with a subway gift card attached this is what the note said "Sorry we ate your lunch. Thank you for sharing! P.S. Our humans said thank you for leaving a note. We didn't like the note. We got in trouble."
So all was forgiven there, but these two bandits were not finished yet. Once when the FedEx deliverer was doing his job Bull and Bear went into his van and sat in the passenger and driver's seats. From stealing food to stealing cars, what a slippery slope hey?
But there may be redemption for these thugs yet, one of Carols friends was delivering a water tank the two dogs inspected the drivers seat and then began to help the friend with unloading the water tank. The friend said this "I somehow think the only thing that intimidates strangers is their size and not their bite."
What to Do Next: Get Our FREE Cookbook for Easy and Healthy Meals and Treats for Your Dog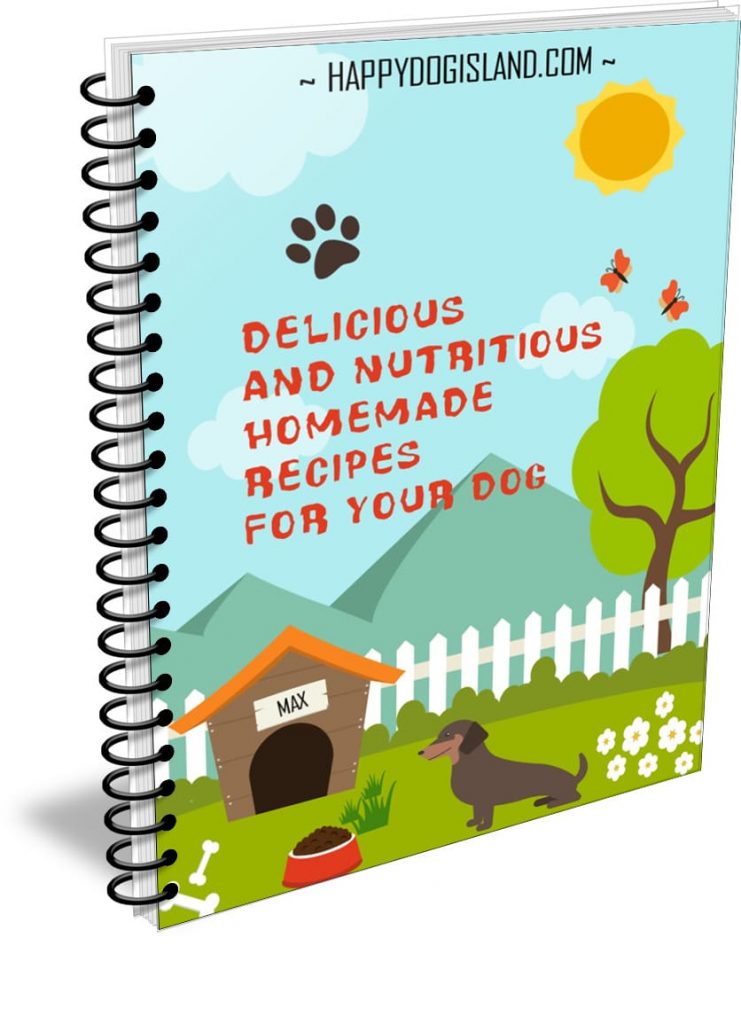 Always wanted to create nutritional meals and treats for your dog, but thought it was too complicated?
Well, the great news is it can be super simple to feed your dog quick and healthy meals from home. And don't forget the treats because every good boy (and girl) deserves those too!
Claim your free recipe book with 31 delicious recipes so good, you'll want to try them too!
Just enter your name and email address below to instantly receive your free book.