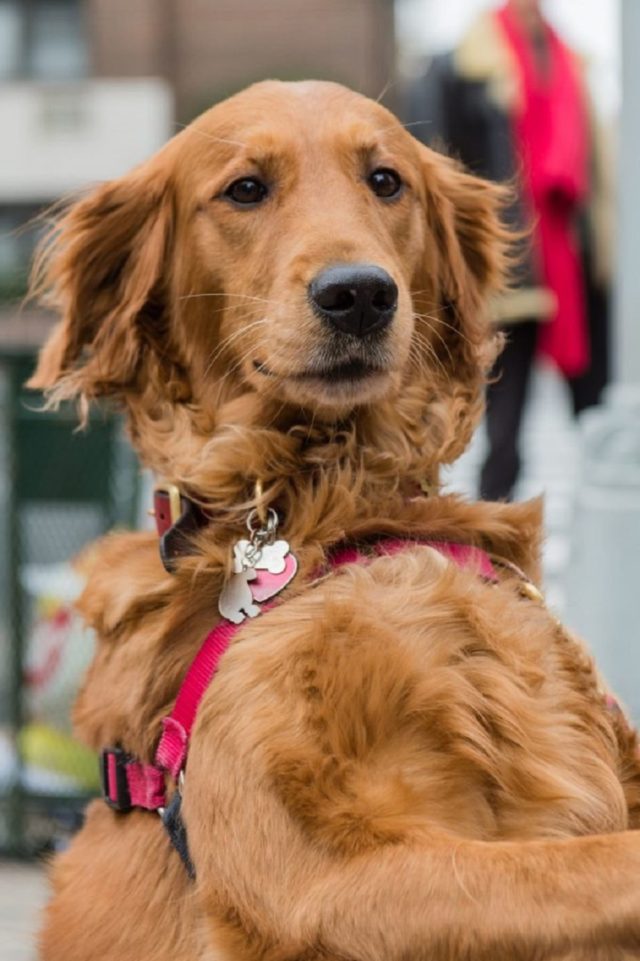 Don't you just love to wrap your arms around your furry friend?
Every pet lover has his or her own moment of excitement with a canine companion and hugging seems to be the automatic reaction.  Well, who wouldn't want to hug a furry ball of cuteness, right?
While hugging is a complex way of showing affection for our pooches – some will show it straight to your face that they hate it; others will let it pass with no comment; and a few will tolerate the hug if it's coming from their favorite humans but not from other people – hugging is but a favorite thing of one Golden Retriever.
Come and meet Louboutina, NYC's hugging dog.  Also called Loubie, Louboutina is a 6–year old Golden Retriever named after Christian Louboutin, a French fashion designer.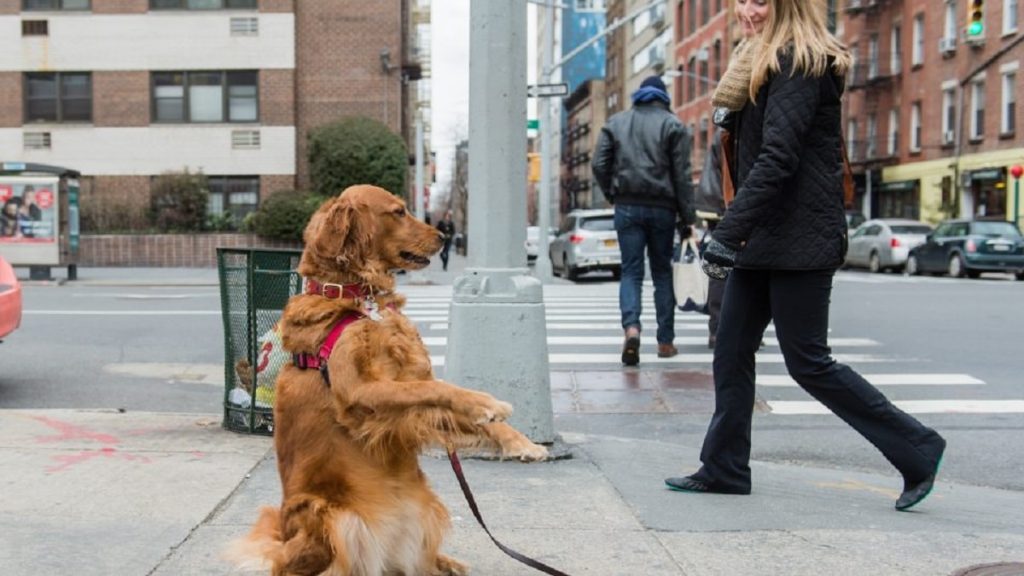 Loubie is usually seen on the streets of New York standing upright, waiting and eager to lighten up someone's day by giving a hug.
Along with her owner Cesar Fernandez Chavez, a Spanish translator, Loubie lives in the Chelsea neighborhood in Manhattan and spends few hours around Chelsea and Union Square for their daily walks.
NYC's hugging dog even has her favorite spot.  At the corner of 5th and 17th Streets, she will stand and wait for people to approach her.  It's also a typical scene seeing fans fall in line waiting for their chance of taking a selfie with the famous dog.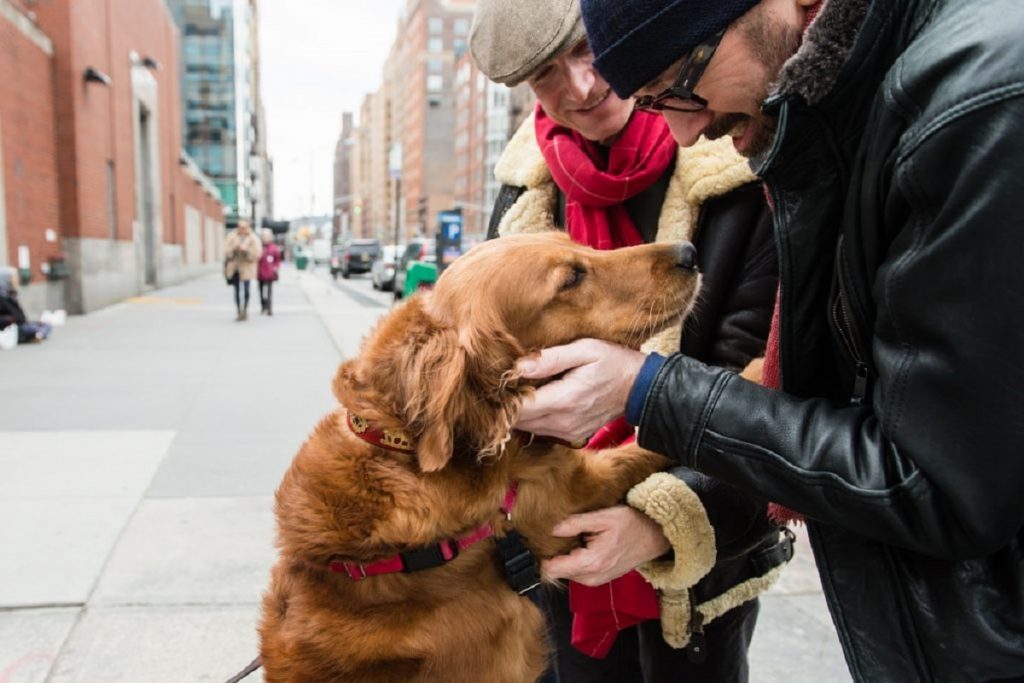 According to Cesar, unlike other pooches who essentially hates having their paws touched, Loubie began holding hands with her dad at the age of 3 ½ years.  As she grows, the hand holding gradually morphed into a full hug.
Loubie is one of the famous Instagram doggos who have more than 200K followers! Wow! Such a celebrity, isn't she?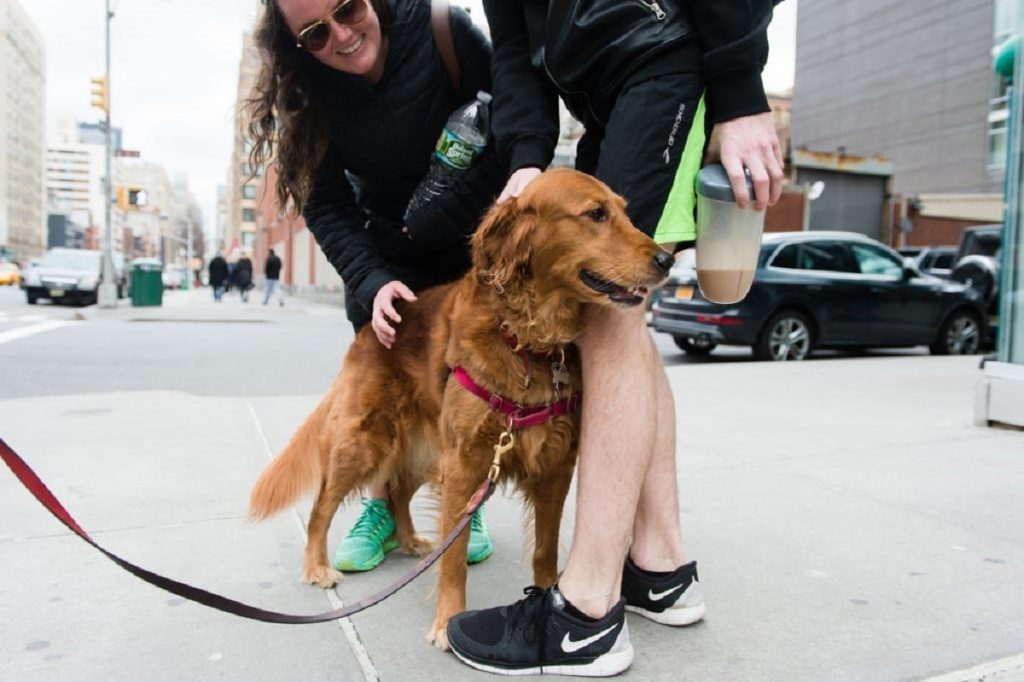 Photo Credits Instagram Account louboutinanyc
Anyone must know how busy the streets and the people of NYC are, but no matter how full the day is, someone is sure to take a pause and be embraced by this loving creature, Louboutina, NYC's hugging dog.
What to Do Next: Download Your Free "So You Think You Want to Adopt a Dog?" Kit
Adopting a dog is one of the most wonderful and rewarding things you can do, but it's not something to be entered into lightly.
Before Making This Big Decision, You need to know:
If adopting a dog is right for you (it may not be)

What type of dog is best for you or your family

What you need to be able to care for a dog
That's exactly why we've created this free downloadable kit to help you make the best decision for you or your family.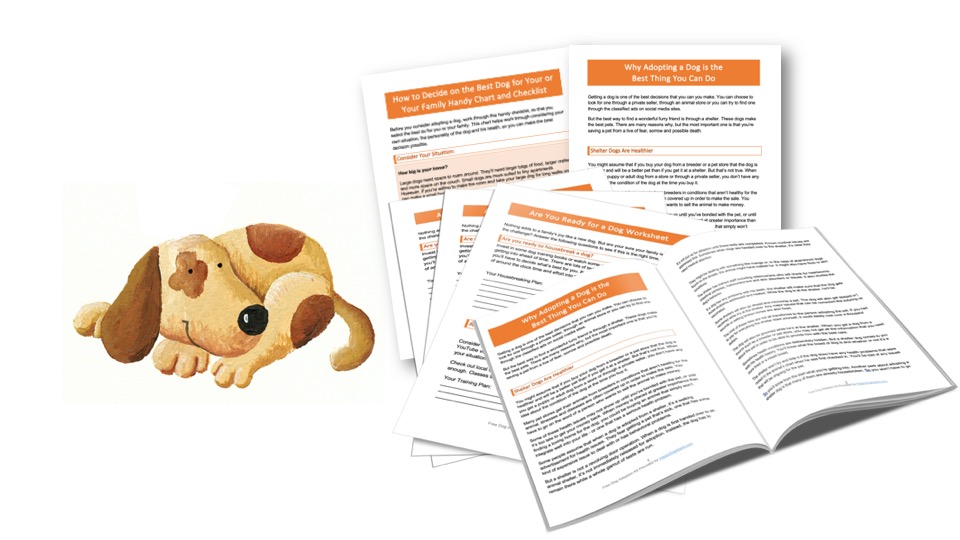 Download This Free Kit for Instant Access to:
Why Adopting a Dog is the Best Thing You Can Do - discover 10 amazing benefits of adopting a dog, instead of purchasing from a breeder.
Is a New Dog Right for You? - Use this handy worksheet to ensure you're ready to welcome a new dog into your home?
How to Decide on the Best Dog for You and Your Family - This checklist will help you figure out exactly what kind of pet is best for you.
Everything You Need to Welcome a New Dog into Your Home - Another handy checklist to ensure you're ready to welcome the newest member of your family.
You can download this kit instantly and it's absolutely free. Just enter your name and email address below.
We'll also keep you up-to-date on tips for your dog, amazing dog stories and products we'd love to share with you.