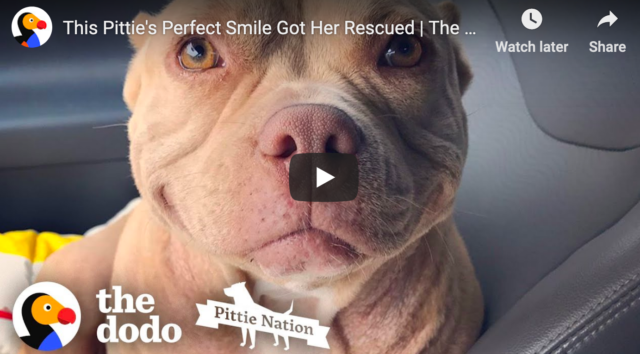 Do you know anyone who continues to smile despite being in a bad situation? I'm sure we all know a person or two. How about a dog? Believe it or not, there are dogs who have a natural smile. The way their face curves make it seem like they are smiling all the time, even in stressful situations.
Meet Shortcake the pit bull. This dog has a beautiful smile. It's also the reason why she got adopted. In the video, you are about to watch you'll see a certain message intended for Shortcake.
Shortcake always has the biggest smile. Even when she was in the shelter the smile never went away. Someone saw her picture online, and they fell in love with her smile. That person even drove to meet her as soon as she can.
In the video, we can see how comfortable the two people are when meeting Shortcake for the first time. This dog is very friendly and warm towards guests and potential adopters. Shortcake quickly got adopted and became the third wheel of a wonderful couple.
Shortcake would go wherever the couple would go. She would even be carried in a backpack and she would smile all the time. They would take her to the beach where she would fetch balls in the water. They would even bring her to their office.
The owner's say that Shortcake improves their productivity. Lady Shortcake loves car rides too. You can see her big smile while she's in the car. This dog loves hanging out on the sofa as well. She prefers to be tickled in the chin while relaxing.
The owners mention that Shortcake hates napkins. She likes to chew on them and remove them from the table. This pit bull is also a great babysitter. May Shortcake never stop smiling.
Video courtesy of The Dodo via YouTube 
What to Do Next: Download Your Free "So You Think You Want to Adopt a Dog?" Kit
Adopting a dog is one of the most wonderful and rewarding things you can do, but it's not something to be entered into lightly.
Before Making This Big Decision, You need to know:
If adopting a dog is right for you (it may not be)

What type of dog is best for you or your family

What you need to be able to care for a dog
That's exactly why we've created this free downloadable kit to help you make the best decision for you or your family.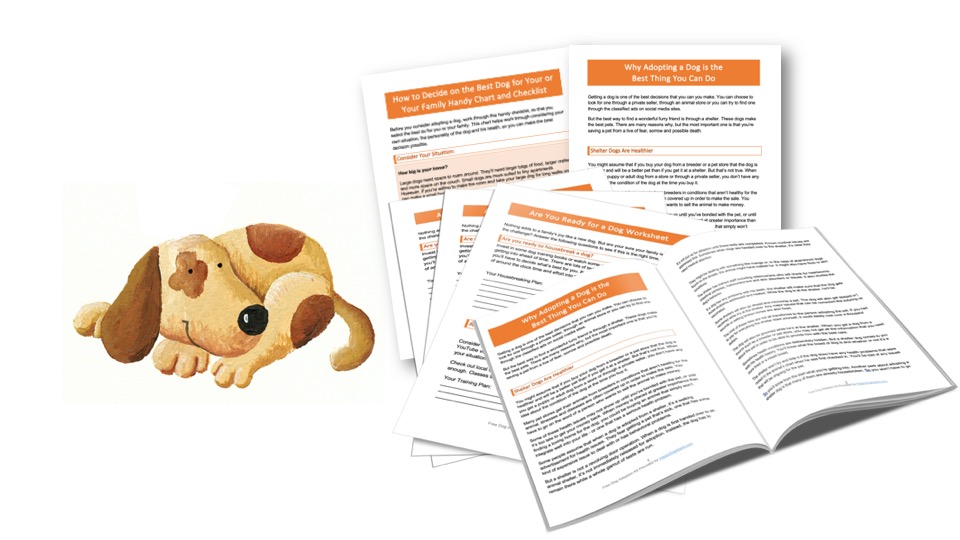 Download This Free Kit for Instant Access to:
Why Adopting a Dog is the Best Thing You Can Do - discover 10 amazing benefits of adopting a dog, instead of purchasing from a breeder.
Is a New Dog Right for You? - Use this handy worksheet to ensure you're ready to welcome a new dog into your home?
How to Decide on the Best Dog for You and Your Family - This checklist will help you figure out exactly what kind of pet is best for you.
Everything You Need to Welcome a New Dog into Your Home - Another handy checklist to ensure you're ready to welcome the newest member of your family.
You can download this kit instantly and it's absolutely free. Just enter your name and email address below.
We'll also keep you up-to-date on tips for your dog, amazing dog stories and products we'd love to share with you.