In an animal rescue center in Pennsylvania, a mother dog was mourning as she lost her puppies. Dorothy was brought by her owner to the Mommy and Me Rescue animal shelter while in her course of pregnancy. Unfortunately, Dorothy was diagnosed suffering from Lyme disease and whipworm. That could be the reason for the premature labor that leads to the death of her puppies.
Seven puppies were born, but no one survived. This made the mother dog heartbroken and devastated. She was brought to the hospital for medical intervention. Dorothy was in great grief and mourned manifested by crying.
According to the staff of the Mommy and Me Rescue animal shelter, Dorothy had searched the entire house searching for her pups. She was given stuffed toys, but the dog was regularly searching and mourning.
On the other hand, in another animal shelter named Wanna-Be Pet Rescue, two orphaned kittens were rescued. With this, Carol coordinated with Rebecca hoping that they can pair the feline babies and the mourning mother dog.
They brought the little kittens to Dorothy. The mother dog was confused the first time she saw and met the kittens. But eventually, the motherly instinct prevailed. She gets hooked tending to her new-found babies. In the same manner, the little kittens also enjoyed the company and the way Dorothy nursing them.
To ensure that the little kittens are well-nourished, Carol and Anthony provided goat's milk. The two orphaned felines are surviving with the love and comfort that Dorothy gave to them. Once the kittens were full, they run to Dorothy to snuggle in her arms. They found a family in each other regardless of their differences.
Just like humans, Dorothy's broken heart was mend and healed by the little kittens. This shows that even animals have their way of showing love and affection. If animals can, why can't humans?
Dorothy has since been adopted from Mommy & Me Rescue and we hope the kittens found good homes too.
What to Do Next: Download Your Free "So You Think You Want to Adopt a Dog?" Kit
Adopting a dog is one of the most wonderful and rewarding things you can do, but it's not something to be entered into lightly.
Before Making This Big Decision, You need to know:
If adopting a dog is right for you (it may not be)

What type of dog is best for you or your family

What you need to be able to care for a dog
That's exactly why we've created this free downloadable kit to help you make the best decision for you or your family.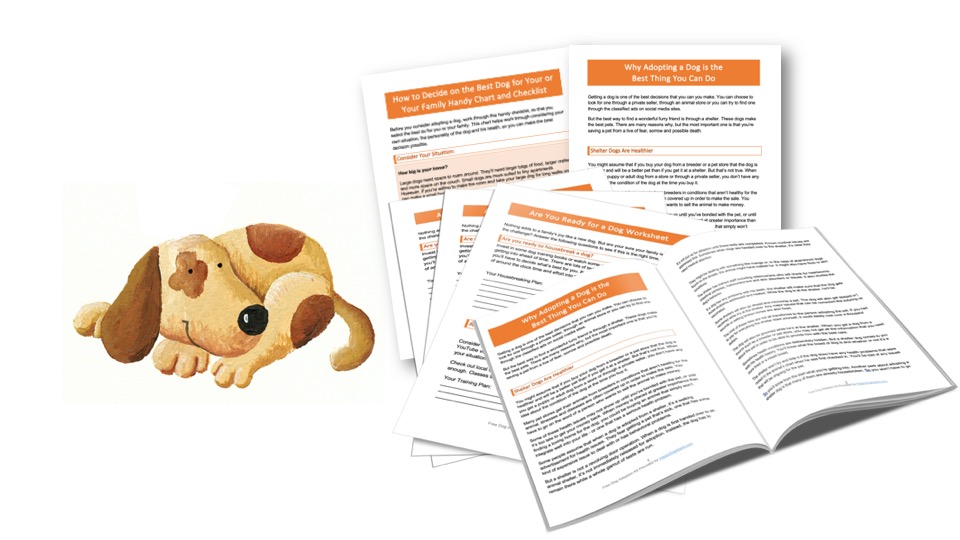 Download This Free Kit for Instant Access to:
Why Adopting a Dog is the Best Thing You Can Do - discover 10 amazing benefits of adopting a dog, instead of purchasing from a breeder.
Is a New Dog Right for You? - Use this handy worksheet to ensure you're ready to welcome a new dog into your home?
How to Decide on the Best Dog for You and Your Family - This checklist will help you figure out exactly what kind of pet is best for you.
Everything You Need to Welcome a New Dog into Your Home - Another handy checklist to ensure you're ready to welcome the newest member of your family.
You can download this kit instantly and it's absolutely free. Just enter your name and email address below.
We'll also keep you up-to-date on tips for your dog, amazing dog stories and products we'd love to share with you.